Happy Teams Make Happy Customers
Building a successful business starts with the best team - and that's why we're always looking for the best and brightest to join us. At JazzHR, you see firsthand the impact you're making and are able to drive change within a growing organization. It's not always easy working in our fast-paced environment and our expectations are high. We aim to keep our team members just as satisfied as we try to keep our customers.
Hop on over to Instagram to take a peek at a day in the life
JazzHR Perks and Benefits
The JazzHR team believes in a customer first mindset, a collaborative winning culture, driving results, and having fun while doing so. We offer highly competitive salaries, great benefits, and unlimited PTO. If you share a similar professional outlook, come join us!
Office Locations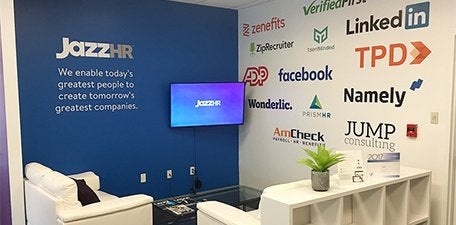 JazzHR Boston
610 Lincoln St, # 205 Waltham, MA 02451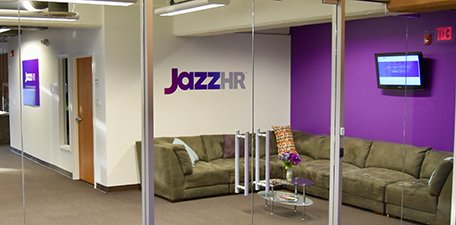 JazzHR Pittsburgh, HQ
1501 Reedsdale St, #403 Pittsburgh, PA 15233
Life @ JazzHR
Don't just take our word for it, hear what it's like to be a part of JazzHR from some of our team members.

I found both success and a happier work life balance
Having had prior experience in customer service and relationships, I joined JazzHR in 2018 as a Customer Success Manager. My role then developed into one that included sales, and right away I was able to showcase a new side of strengths. My supervisors noticed too and with their continuous support and coaching, I have found both success and a happier work life balance than ever before.

Shay McGaughey
Sr. Partner Sales Manager

I'm proud of what we're accomplishing together
Coming from the world of agencies and consultancies, JazzHR has made it plain how my work (and that of my team) can affect the marketplace. It is deeply rewarding to know that my contributions help deliver real satisfaction to real people by solving real needs that our customers face. As the company grows, it's hard not to swell with some pride at what we're accomplishing together.

Nate Rutman
Senior Software Engineer

I love the way our team works together
I started at JazzHR as an SDR after college. After some time at the company, I decided to pursue a completely different role, and was highly supported in joining the Marketing team. I love the way our team works together and is willing to help each other when needed. The freedom to be creative and have an impact at a small company is amazing.

Alicia Wilde
Marketing Coordinator

Appreciation and Opportunity
In my first week at JazzHR, I already saw that my ideas and opinions were already appreciated! The opportunity to grow and contribute all that you can to the company has been one of the greatest experiences I have experienced so far at JazzHR! That excitement of being a part of this team and to be able to feel comfortable sharing my own ideas and thoughts is incredible and I cannot wait to see where this company is in the future!

J.T. Fornataro
PRODUCT MANAGER
Current Opportunities at JazzHR
Don't see the position you're looking for?